NOTES ON HOPE
0 0 7 . 1 5

MARCH 2021
Notes On Hope looks at what it means to slow down in moments when the world rushes around you.
It is very much influenced by
Tracy Reese's
fearlessness in stopping to restart. Stopping to continue to move forward. Stopping to reflect on where you've come from in order to acknowledge the necessary standards to apply when moving forward. As we begin to forge new frontiers on what it looks like to navigate this industry in a way that actively integrates sustainable and ethical practices but also redefines exactly how we see these practices. And in turn, providing a sense of hope for our future ... even if that sense of hope still needs a little adjusting to first.
︎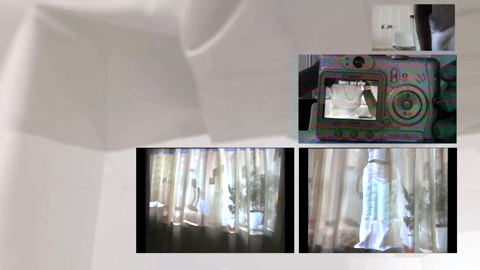 ︎
FOCUS:
SLOW FASHION

ETHICAL SOURCING
COMMUNITY BUILDING
RESOURCE TOTAL : 10
STUDY GUIDE :

TRACY REESE //
THE FASHION RUNWAY THROUGH A CRITICAL RACE THEORY LENS

| Adodo, Sophia
Tracy Reese Embraces Sustainable Fashion With Her New Collection | Emma Klug
Tracy Reese Is Back — & Calling Attention To The Flint Water Crisis | CHANNING HARGROVE

SLOW FASHION //
Slow Fashion: An Invitation for Systems Change
| Kate Fletcher
Slow Fashion: Aesthetics Meets Ethics
| Safia Minney
ETHICAL SOURCING //
A More Sustainable Supply Chain
| Verónica H. Villena & Dennis A. Gioia
Fashion's new musthave: sustainable sourcing at scale
| McKinsey Apparel CPO Survey 2019
COMMUNITY BUILDING //
Tracy Reese Returns Home to Uplift Detroit's Fashion Industry
|
Stephanie Steinberg
︎︎
Notes On Hope from Britt. on Vimeo.